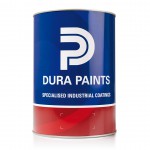 Dura Industrial - Road Marking Solvent Based Paint
An alkyd solvent based, quick drying paint. Can be used on asphalt, concrete roads, curbstones and speed humps. Can be applied by brush, roller or road Read more...
ProLong - Water Based Road Marking Paint
This product is suitable for making lines on concrete and bituminous roads, pathways, parking areas and kerbs. Ensure that previously painted surfaces are compatible with Read more...